2017 FAITH IN ACTION GALA
This year Faith in Action® Edwardsville/Glen Carbon will be celebrating our "Community of Angels" with a 2017 Gala.   This fundraiser will be held in the LeClaire Room at the N.O. Nelson Complex in Edwardsville on Friday, November 10, 2017.
At this special event we would like to show how our community has come together as angels to help serve and support our senior citizens.  We have almost 100 volunteers (aka Angels) who, with little or no reimbursement, graciously assist over 260 seniors within our Edwardsville/Glen Carbon community each year.
Your business can be a part of this Community of Angels and help Faith in Action in many ways.  Donations of tickets to sporting events, cultural events, condo rentals, timeshares, services of various kinds, or gift cards are always successful at auctions.  Contributions of cash will be used toward the purchase of experiences we plan to have available at our auction.
Our Angels have been trained to assist individuals by providing transportation, respite care, housekeeping, yard work, shopping and friendly visits at no cost to the recipient.  Our reputation has been built on the willingness of our volunteers to provide personal, responsive, and caring services to our local Care Recipients.   In turn, this has helped many seniors to continue living independently in their homes.
2017 Gala
Please Call (618) 692-0480 or Fill out the form below and someone from our team will contact you.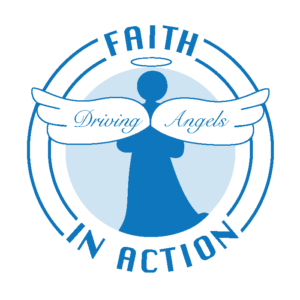 To keep our services alive and growing, we need both financial donations and volunteers from the community.
Please join us in our efforts. Your support means that Faith in Action will be here when you or someone you care about needs us.